Bread Recipes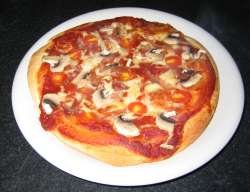 Below you will find links to all my favourite bread recipes, many illustrated with my own photographs. All of the recipes are suitable for bread machines, and I have added alternatives to the main ingredients to give you some ideas for experimenting.
I will be getting busy in my kitchen and adding more recipes as quickly as I possibly can over the next few weeks.
Probably the most important ingredient in all bread recipes is the flour. Although you can produce a perfectly acceptable loaf (and indeed better tasting than a store-bought loaf) with cheap own-brand bread flour, you will get better results if you pay for better quality flour. In particular, look out for very strong bread flour, as this contains more protein, which will make more gluten. More of the water is absorbed during the baking and the loaf will have a much improved texture. If you are using a cheap flour, you may need to reduce the amount of water in the recipes.